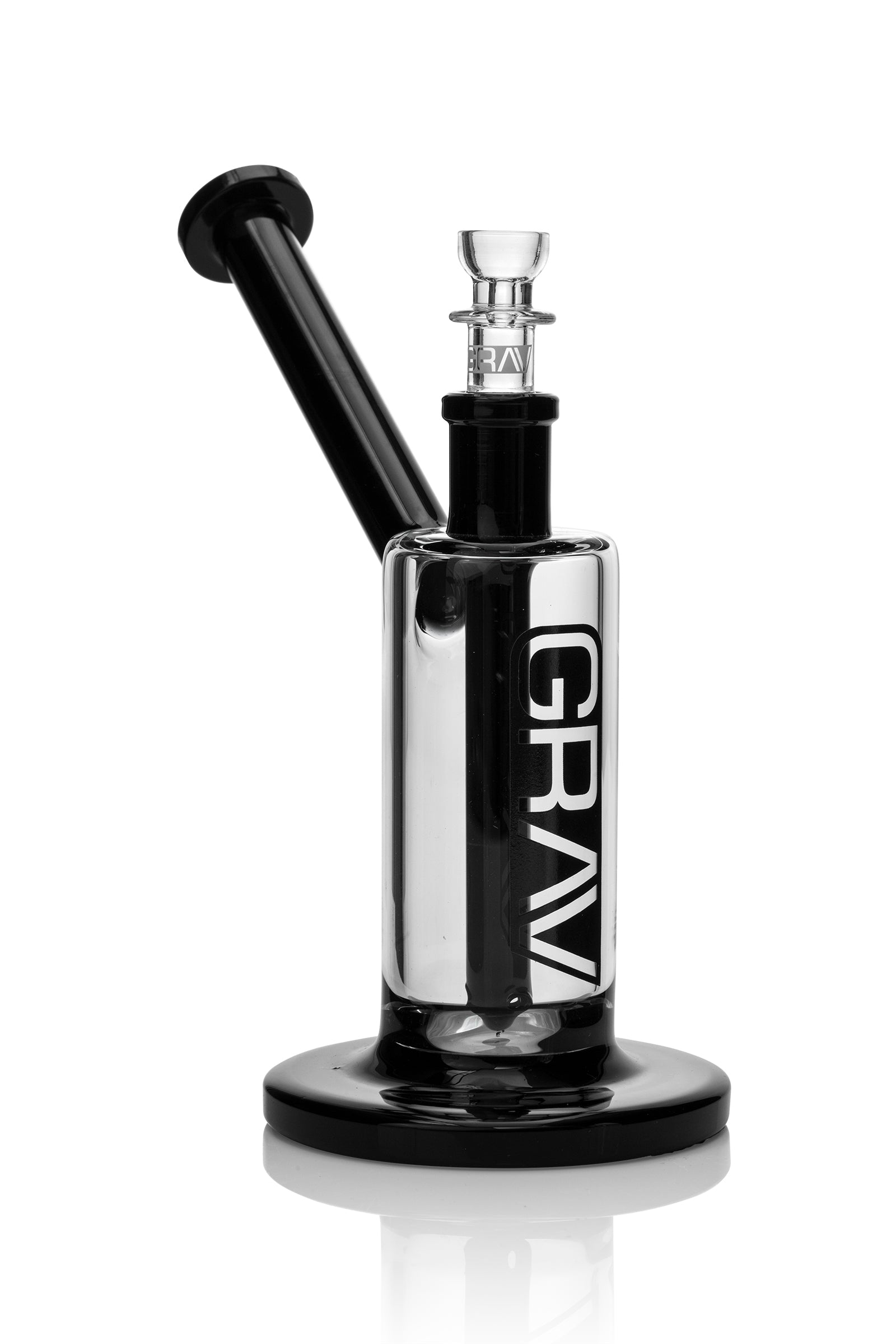 GRAV® Medium Upright Bubbler - Black Accents
The GRAV® Upright Bubbler is 7" tall and made on 44mm tubing with black accents. Its fission downstem diffuses smoke through water and is fixed inside the bubbler to prevent damage. Its angled mouthpiece acts as a splashguard, and its lip wrap is tooled for comfort. The upright bubbler comes ready to use with a 14mm cup bowl and works best with approximately 2" of water.

Product comes with assorted label colors: any of black, white, blue, green, red, purple, yellow, orange, or etch.
Bulk Wholesale Ordering
| | |
| --- | --- |
| material | Borosilicate |
| height IN mm | 229 |
| length IN mm | 152 |
| width IN mm | 152 |
| joint | 14mm Female |
| use with | Flower |
| designed by | Stephan Peirce |