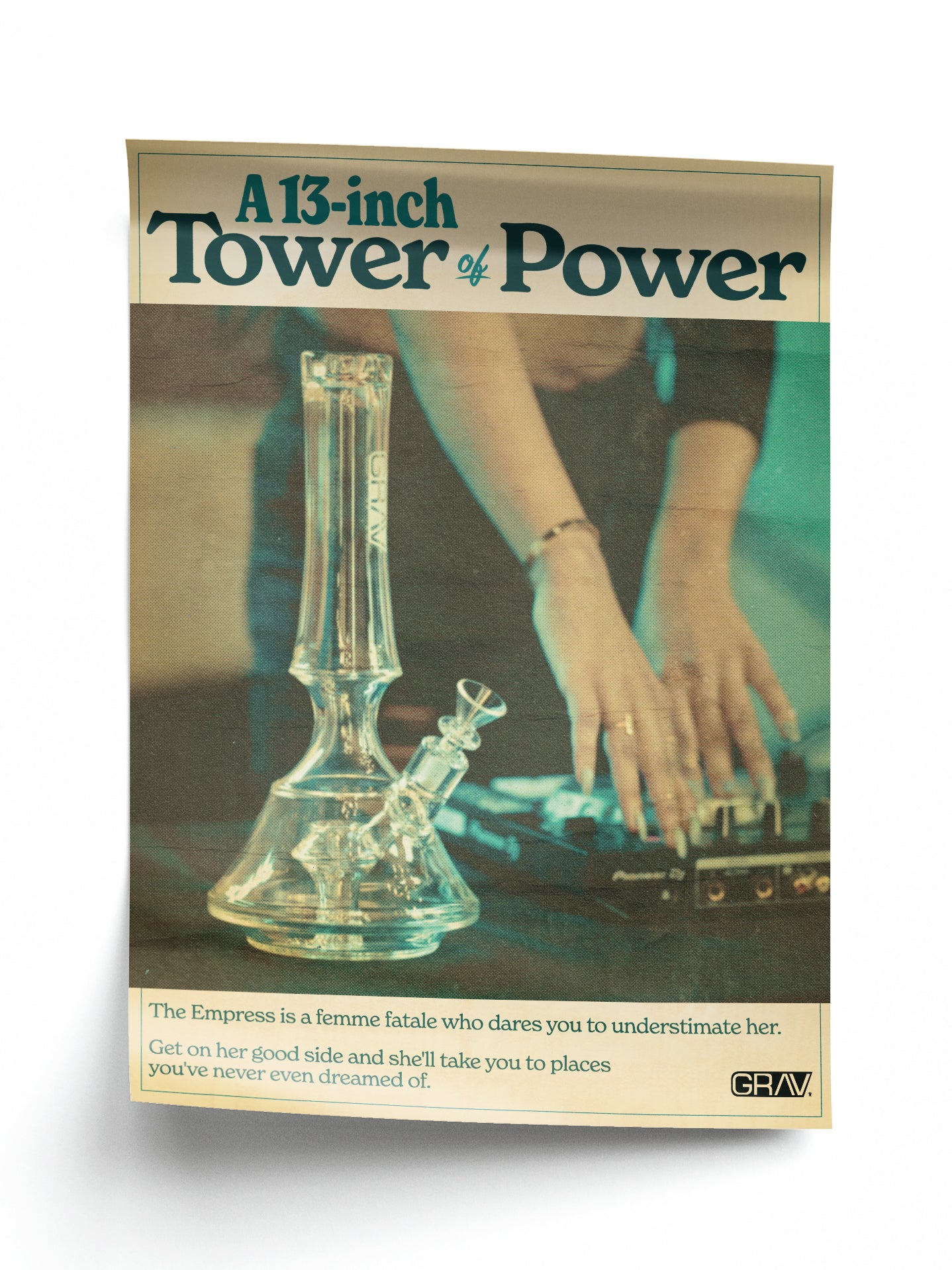 GRAV® Empress Poster
Golden age of advertising, meet the golden age of glass.

This vintage-style poster for the Empress Water Pipe is
inspired by the famous Mad Men-era print ads of the 1960s.

Tack it up next to the Empress display in your shop to swing
eyes toward this best-selling and top-rate water pipe.

Poster dimensions: 19" x 27"
Bulk Wholesale Ordering
| | |
| --- | --- |
| material | Paper |
| length IN mm | 685.8 |
| width IN mm | 482.6 |
| designed by | Caroline Quant |