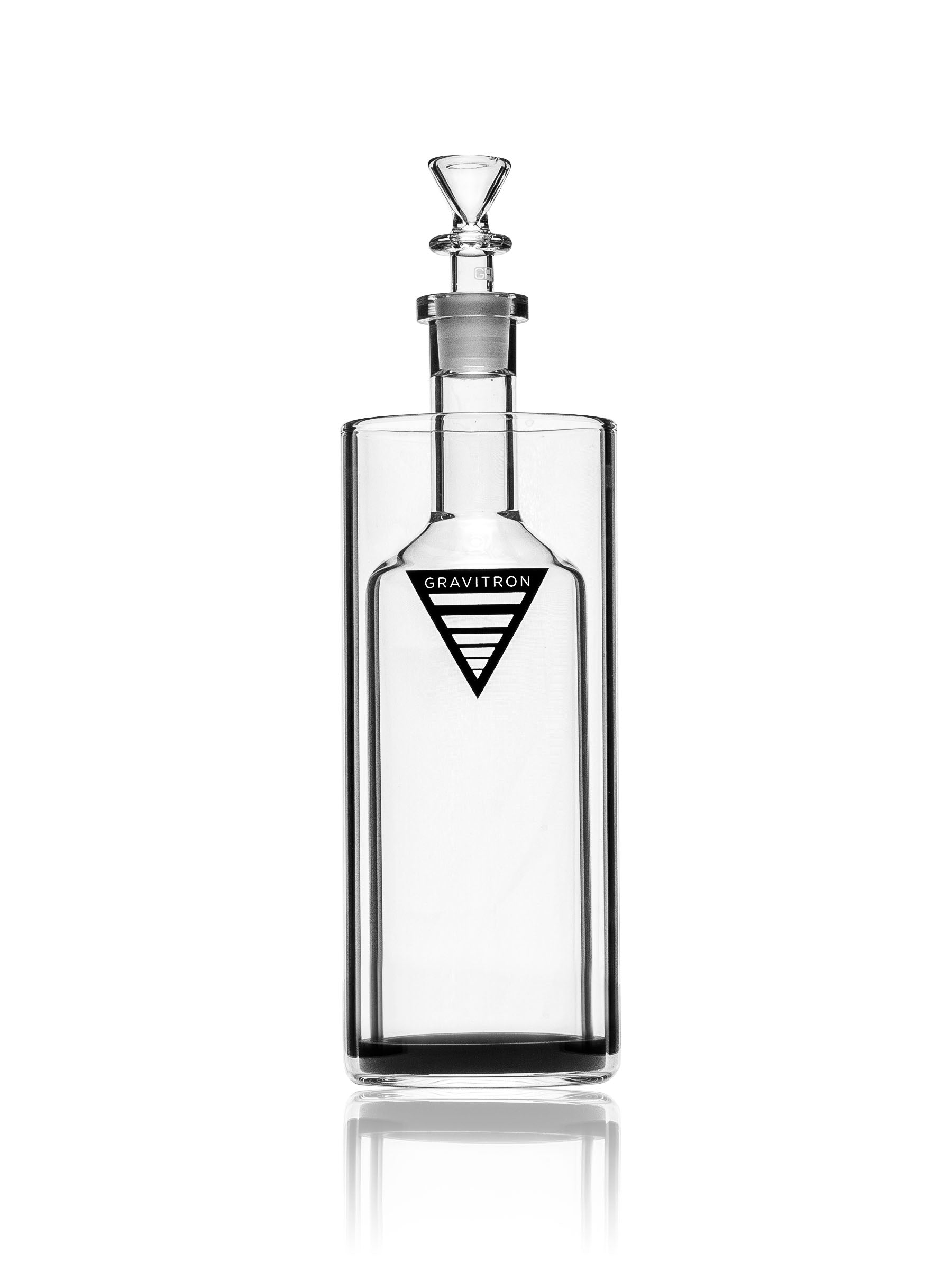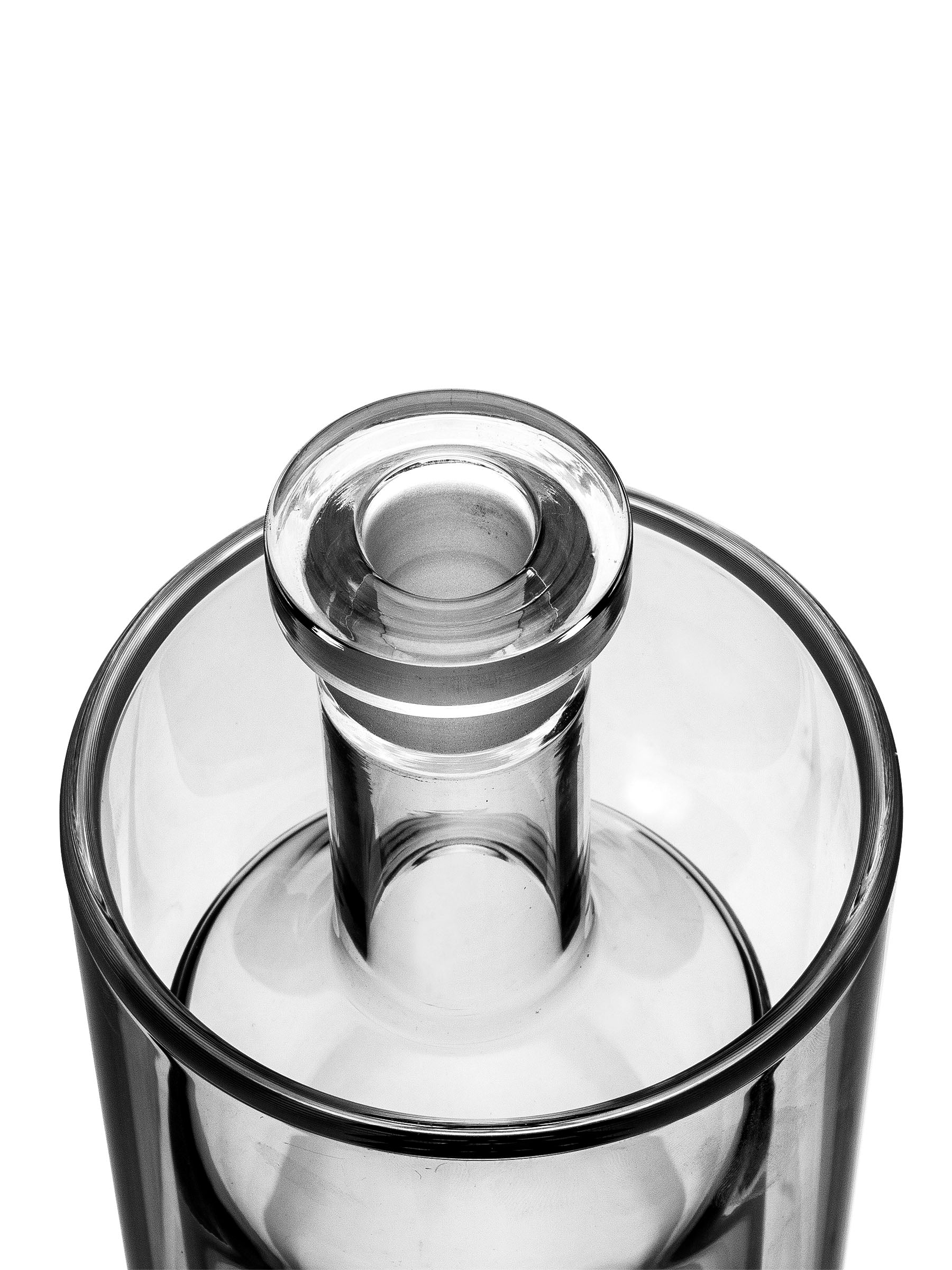 GRAV® LARGE GRAVITRON®
GRAV® LARGE GRAVITRON®
The world's first all-glass gravity smoking system got a facelift. This new and improved version 2.0 Gravitron® boasts a fivefold increase in glass thickness and upgraded platinum cured silicone grommet for a tighter seal. The 19 mm female ground joint now fits any 19 mm male bowl and the flange at the top of the neck makes lifting the bottle a breeze. 
The Gravitron creates big, efficient hits though gravity and pressure. Start by filling the base halfway with water. Then pack the bowl with dry herb and insert it into the joint at the neck of the bottle. Light the bowl and lift the bottle at the same time. Once the bottle is full of smoke, remove the bowl and place your mouth over the neck, inhaling as you lower the bottle. The Gravitron will give you a dense, pressurized hit with no loss of smoke in the process. 
Although it's the ultimate party pipe, the Gravitron is still considered one of the most efficient smoking devices on the market today.
SPECIFICATIONS:
Joint: 19 mm
Length/Height: 11 in. 
Comes with: 19 mm funnel bowl
Food safe platinum cured silicone grommet
Bulk Wholesale Ordering
| | |
| --- | --- |
| material | Borosilicate |
| joint | 19mm Female |
| use with | Flower |
| designed by | Micah Evans |