Quality Product Demands Quality Glass
Cultivators and flower brands can now package their flower directly into GRAV® Glass Joints for an easy, clean, approachable smoking experience.
Smoke Where and When You Want
Consumers can buy their favorite flower brands in a ready-to-smoke joint. Each end is capped so the products are portable and stay fresh after filling.
Best Known Name is Glass | Medical Grade Borosilicate | Customize with your Brand
Your Brand Goes Here
Put your flower and your brand on display. GRAV glass is the perfect showcase for premium flower and we white-label glass joints with your logo.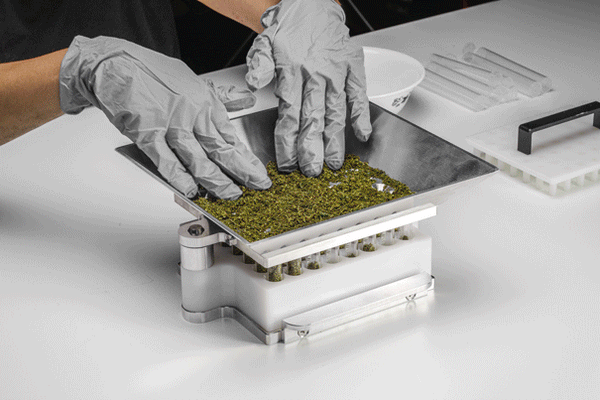 Fill With Speed and Precision
Our patented Filling System allows a team of two technicians to process one pound of flower into 900 glass joints in 30 minutes.
Our manufacturing is so precise you can be confident in consistent dosage per unit down to 1/100th of a gram.